ENTER USER Name AND PIN NUMBER PROVIDED BY THE COMPANY AND PRESS LOGIN BUTTON.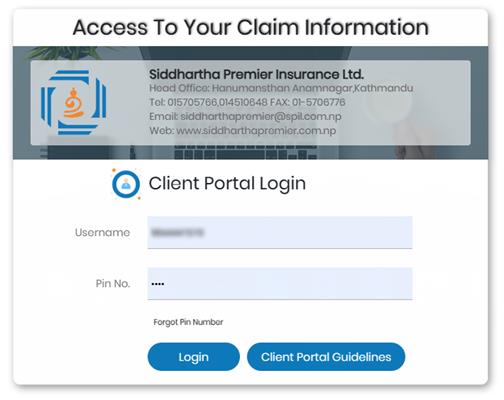 E) What to do if you forgot Your Pin Number?
Don't worry. If you forgot your Pin Number then simply enter your valid mobile number at the username and press "Forgot Pin Number". You will instantly get the Pin Number back in SMS notification on your mobile number. Note that you should provide your mobile number while intimating about your claim to the company.

F) VIEW CLAIM PROGRESS AND STATUS
You can view your current claim status and other claim information in real time as soon as you log into your portal.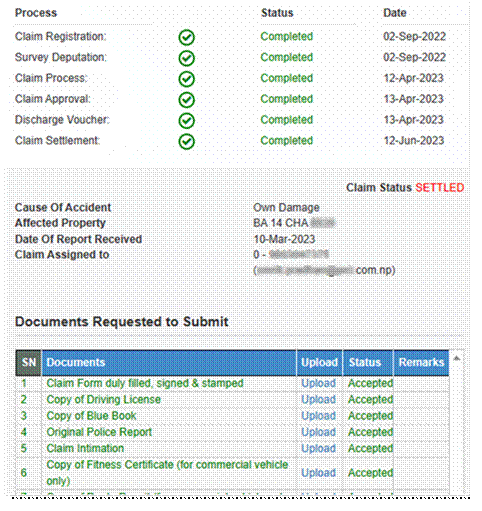 VIEW YOUR POLICY COPY
CHECK SURVEYOR INFORMATION
G) Download Claim Form
You can simply download your Claim Form from the link provided at top menu. Printed copy of the downloaded Claim Form can be used to fill basic claim information and same can be uploaded after duly signed by you from "Document Requested to Submit" section below.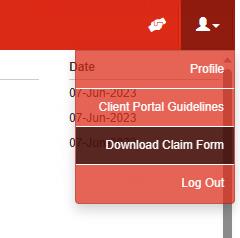 H) UPLOAD ALL REQUESTED DOCUMENTS DIRECTLY FROM PORTAL
You can easily upload all requested Documents directly to claim department of Insurance Company.
Tab Upload on selected document row and press Choose files. System will open a box to select the file to upload or use camera in mobile phone to get the snapshot of the document. Press ok. After file selection Tap Upload button and wait for 10 to 15 sec to complete upload process. After successful upload you will see "Approval Pending" status in the row.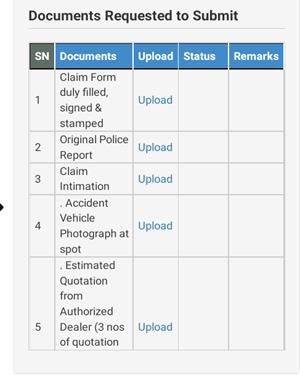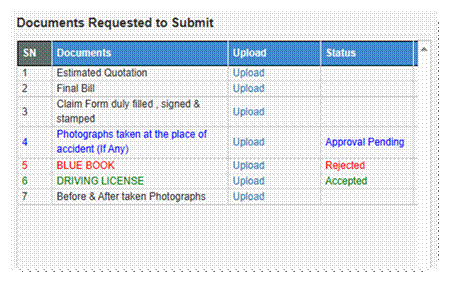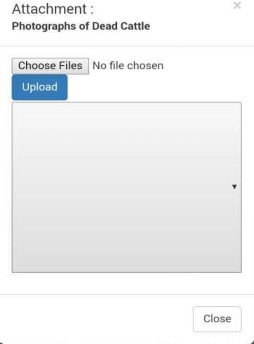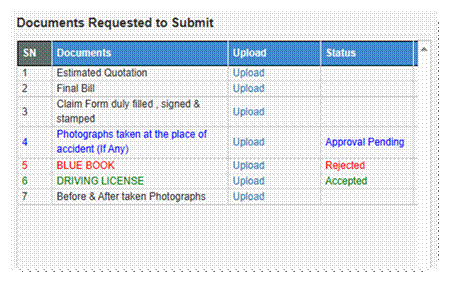 I) Download Your Claim Discharge Voucher
No need to wait for discharge voucher to receive from the company. After your claim is approved by authority, you can directly download or get your claim discharge voucher from your client portal. Download the discharge voucher and simply sign and fill the necessary bank account information in the print copy of the discharge voucher for online payment and send back to the company.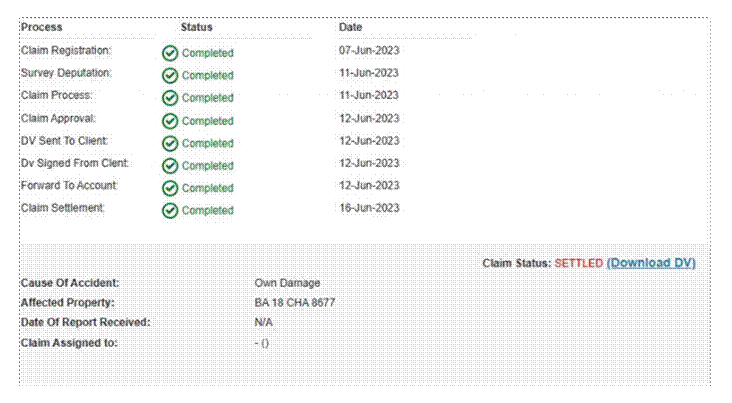 J) Company will get documents uploaded from Your CLIENT PORTAL in main application.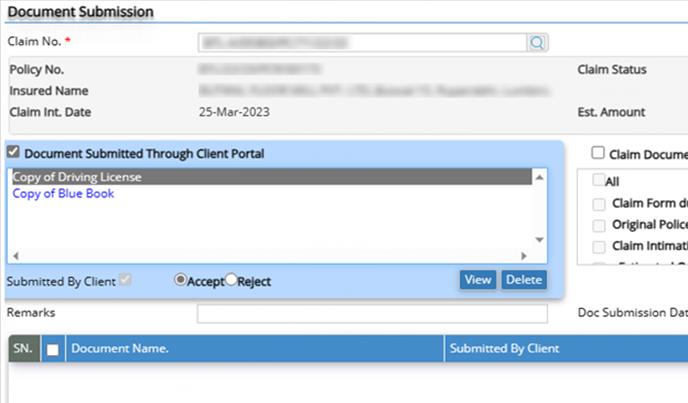 K) SEND FEEDBACK OR QUERIES TO THE INSURANCE COMPANY
You can write your feedback or queries and post directly to communicate with the assigned staff who is handling your claim at the company. Your Text message will be instantly delivered to mobile phone number of the assigned staff as a SMS notification.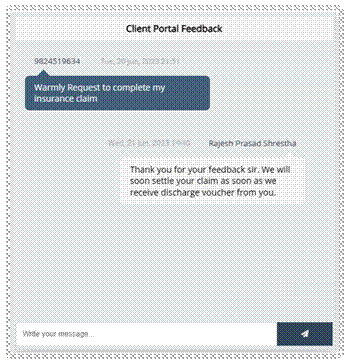 L) Access To CLIENT PORTAL FROM COMPANY WEB SITE
You can alternately use browser to visit company web site and click CLAIM TRACK menu to track your claim status.